Get Tickets!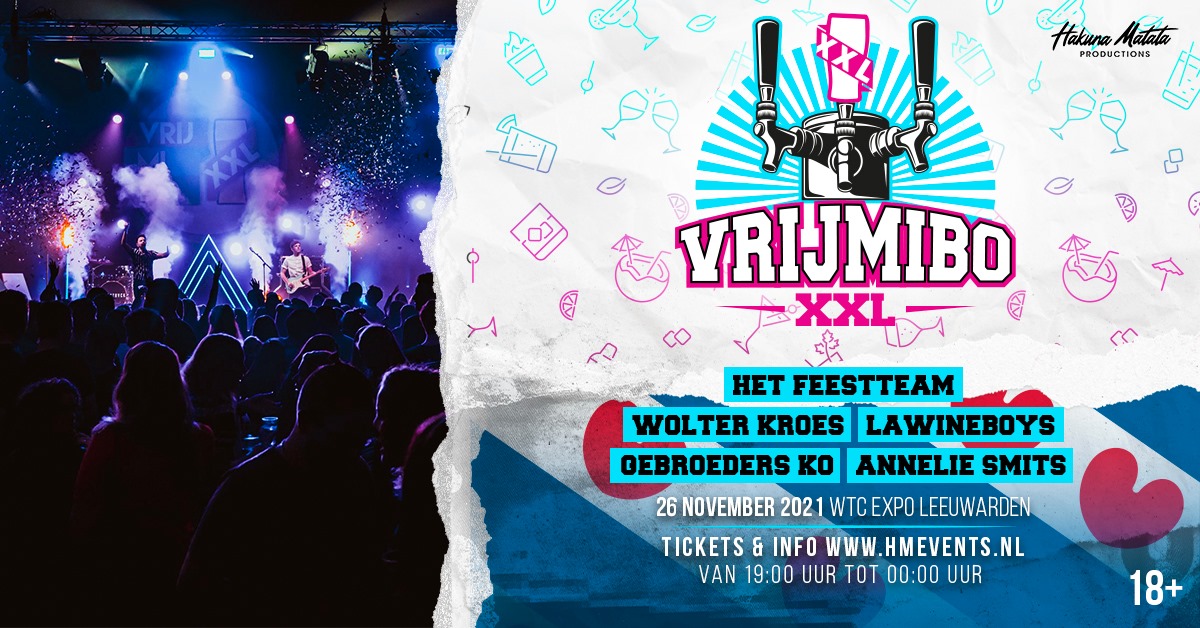 Onze ergste nachtmerrie is vrijdag werkelijkheid geworden… Vrijmibo XXL, Leeuwarden Live met de Edwin Evers Band! en Tijdreizen met A-Fever ABBA Tribute! kunnen niet door gaan. Wat voor ons de grote comback moest zijn, bleek een van de grootste teleurstellingen te zijn die we ooit hebben meegemaakt.
Toen de Nederlandse evenementenbranche in september weer tot leven kwam hadden we weer vertrouwen en met volle enthousiasme keken we uit naar de vele geplande events.
29 oktober tijdens het feest vrijmibo met Snollebollekes hebben we eindelijk de energie herontdekt die verloren was gegaan. Het is een zware tegenvaller dat de Nederlandse overheid weer voor 3 weken de stekker eruit trekt. Zelfs nu worstelen we met het vinden van de juiste woorden om te beschrijven hoe we ons voelen. Tijdens deze pandemie hebben we meerdere annuleringen gehad, maar deze is zeker de grootste klap.
Voor wie in het bezit is van kaartjes voor of Leeuwarden Live met de Edwin Evers Band! of Tijdreizen met A-Fever ABBA Tribute!: je ontvangt binnen 3 dagen per e-mail meer informatie. We begrijpen dat dit nieuws jullie net zo hard raakt als ons, maar we komen sterk terug!!!
Met vriendelijke groet
H.M Events
Get Tickets!